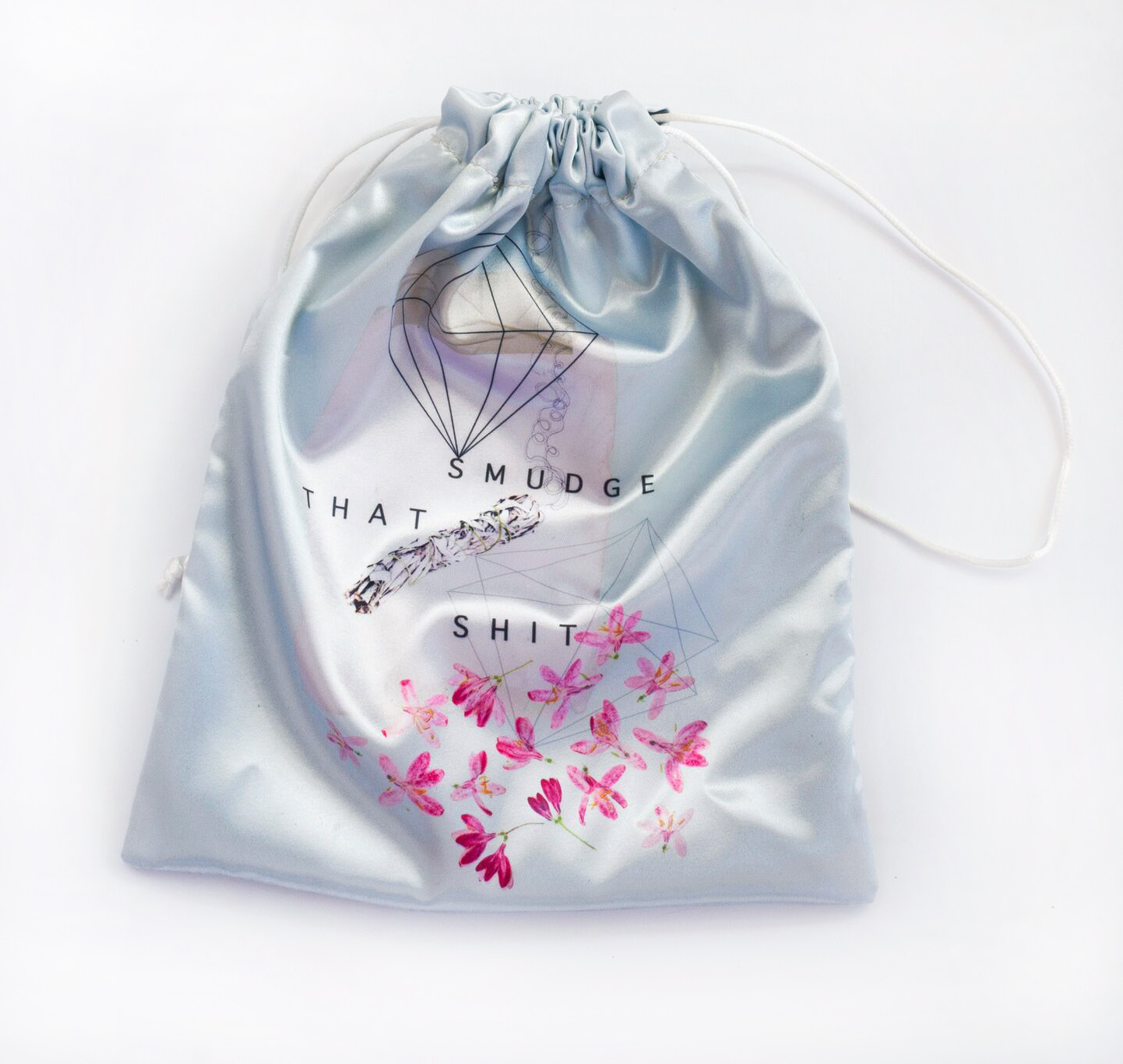 Large Satin Bag "Sage"
Large Bag Dimensions are 7.75" X 9.75"
Made from rich, soft satin- which lends an iridescent sheen to the illustrated botanicals. These drawstring bags are the perfect size to accompany a special gift, or store personal items. These keepsake sacks are worth collecting. Fill with personal treasures such as an oracle deck of cards & book, a candle, crystals & stones, jewelry, cosmetics, sage bundles and more. These also make beautiful lingerie bags, bridesmaid or wedding gift sachets.
*Satin Bags can fit a FIREWEED greeting card easily inside. Pair with additional items for a perfect gift.